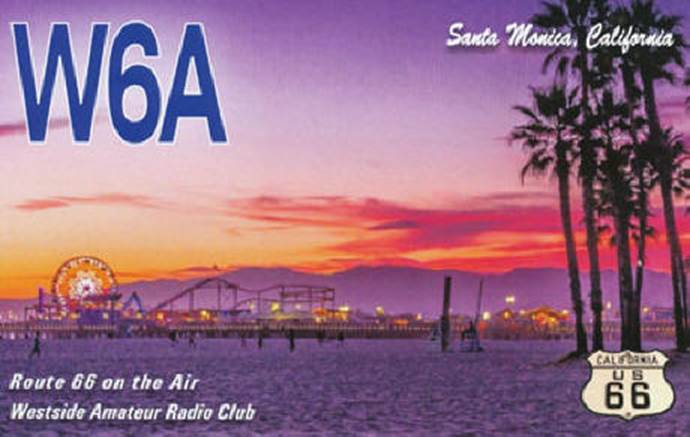 W6A:  Showing the beautiful Santa Monica pier. End of the road for Route 66.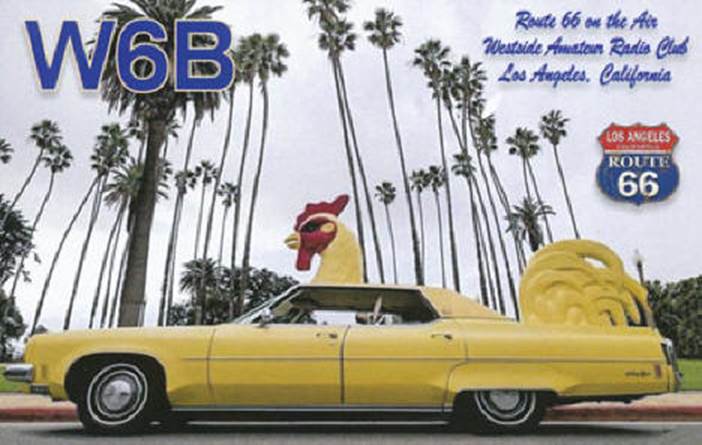 W6B: You'll see all sorts of odd looking vehicles in Southern California

W6C: Operating from San Bernardino, CA and was one of the original clubs to start the Route 66 On The Air Special Event 20 years ago.
      
W6T, W6G AND W6S using a multi page QSL card, if you put them all together it forms the first Route 66 On The Air Certificate given 20 years ago.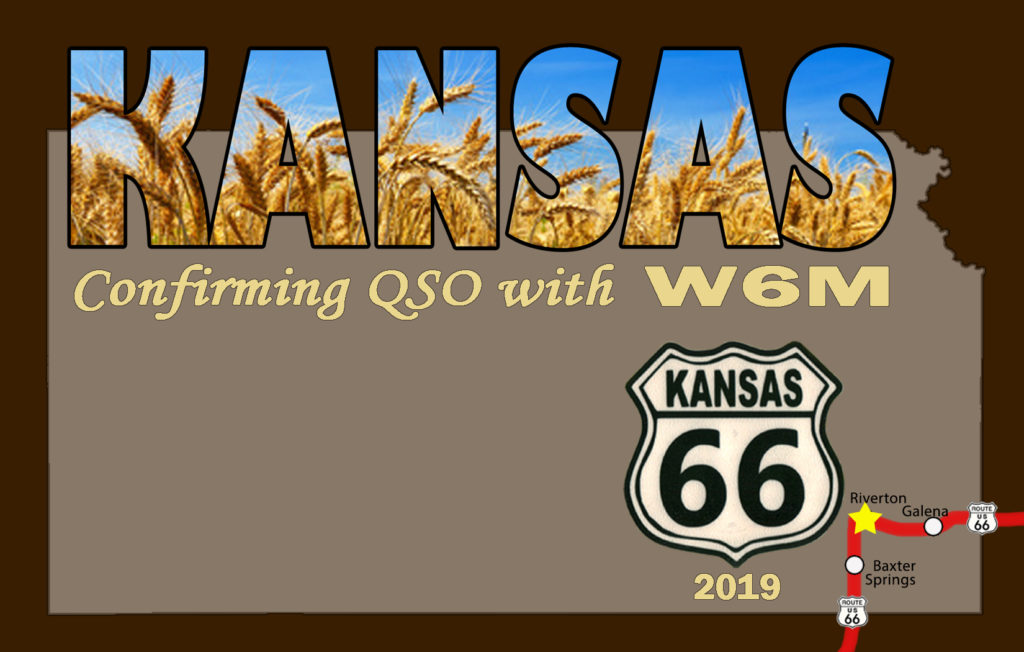 W6M from Riverton, KS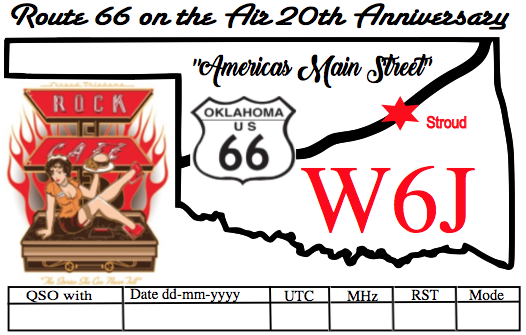 W6J working from The Rock Cafe in Stroud, Ok
W6N from Joplin, MO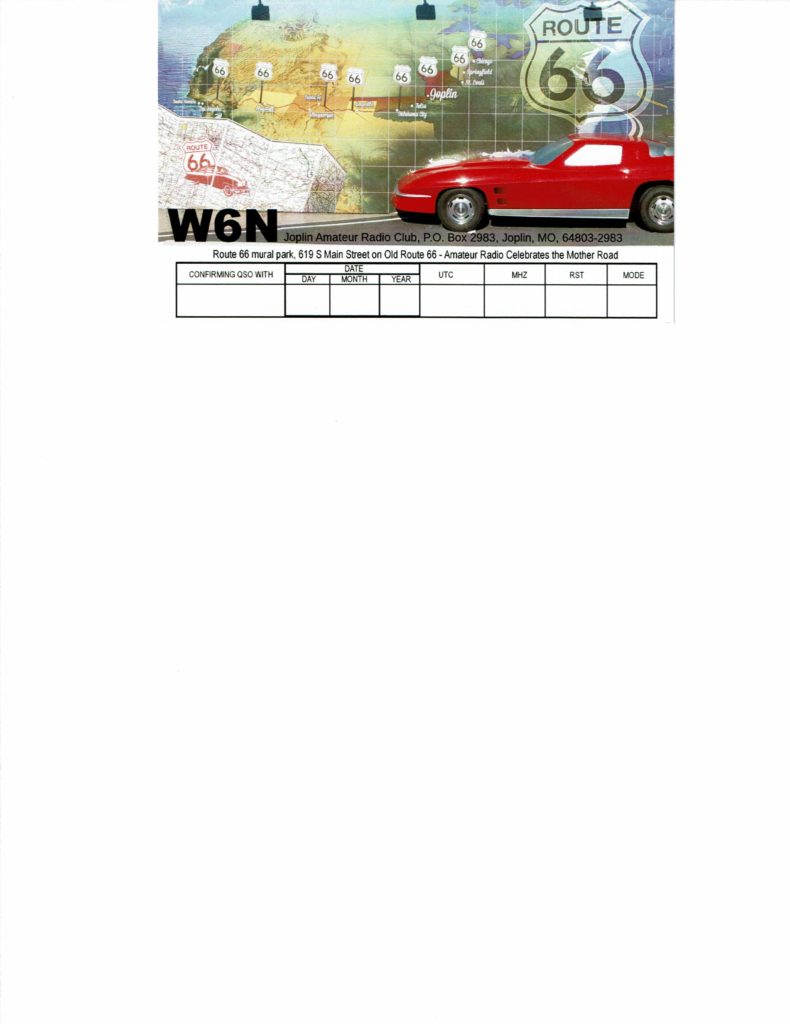 updated 9/28/2019