2018 Field Day in the San Bernardino Mountains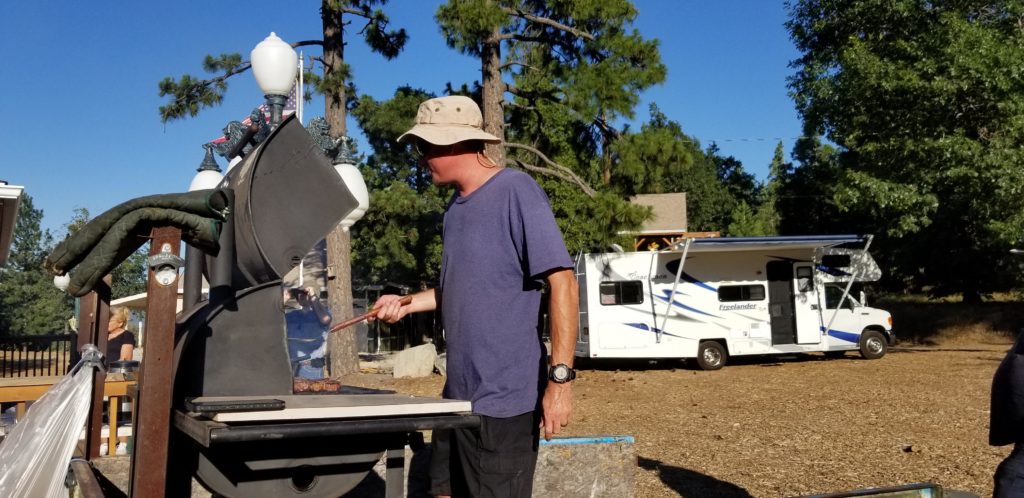 President – Jim Eason, AD6IJ doing his magic at the BBQ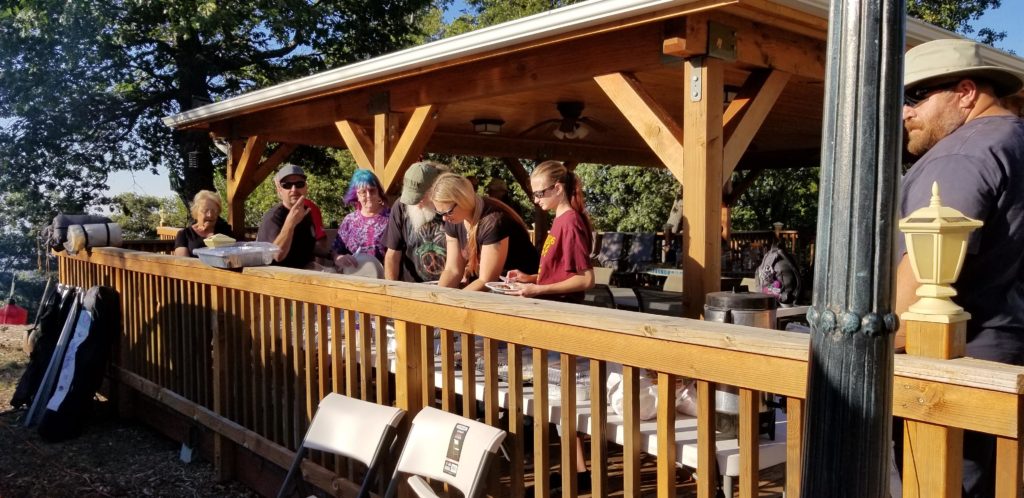 Hungry folks eating in the pavilion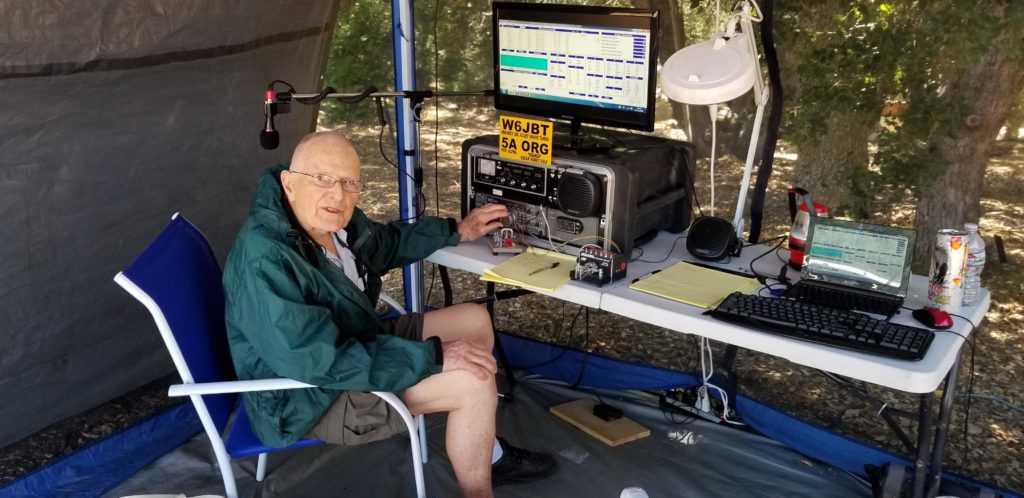 Long Time member Bill Engs, W6TCY working one of our HF stations, Thanks Bill for coming up all these years!!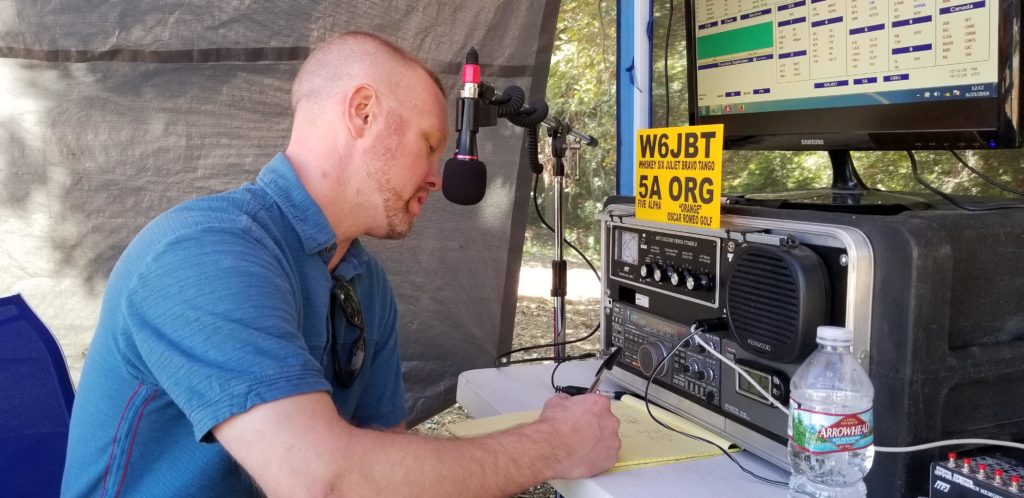 Nick Miller, N4DDA at the mic. Brought his whole family up to enjoy the cool mountain air.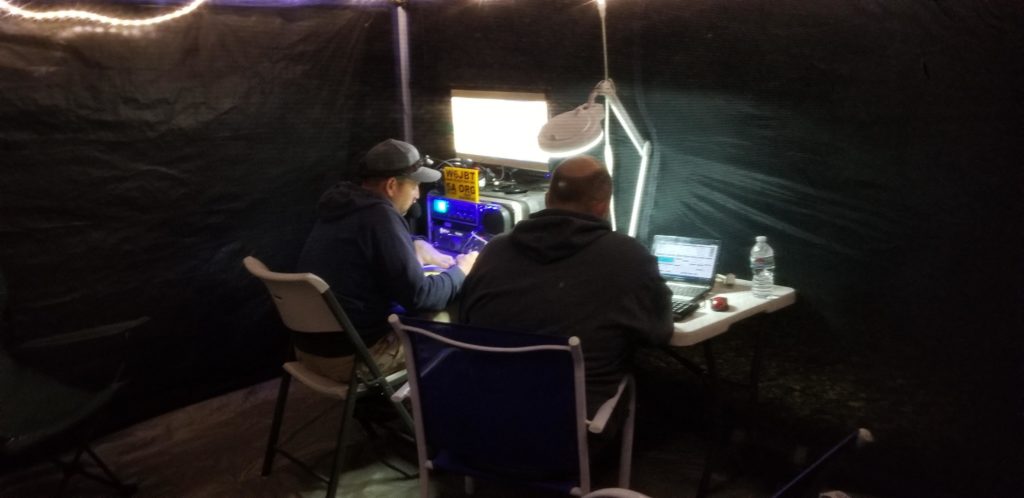 John Laudan, W6JXL and Matt Amori, KK6IRA working the night shift. Looks like it got a little cool up there.
MORE PICTURES COMING SOON…..