Certificate/Decal Request Guidelines

The 2016 Decal shown below is available in red, white or blue. Please see the Certificate application for ordering information.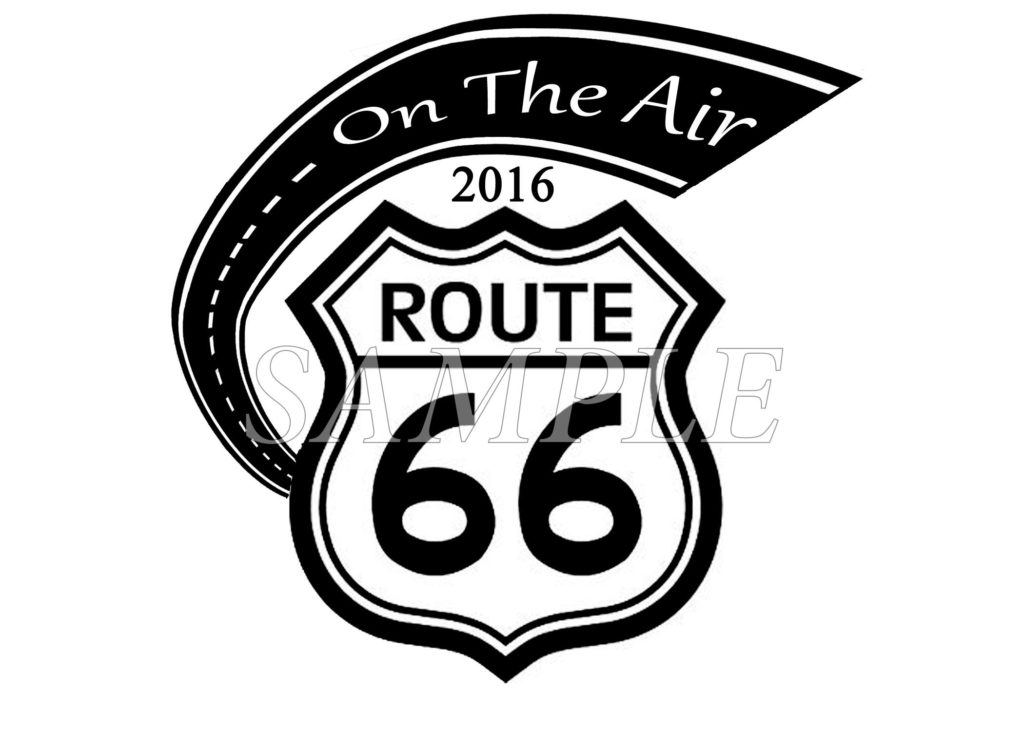 To request a Commemorative Route 66 On The Air Certificate or Decal please read the information and steps below:
 1.     Citrus Belt Amateur Radio Club (CBARC) is the host for the Route 66 On The Air event, and is processing the certificates.
 2.     You must work at least ONE of the participating Route 66 On The Air stations in order to request the certificate.
 3.     When requesting the certificate you must:
Fill out the certificate application completely,  and enclose $4.00 for each certificate and $5.00 for each decal requested.
 (Link for certificate application is on bottom of this page….. NOTE: Still under construction).
CBARC will NOT accept an envelope and/or postage in lieu of the $4.00 charge for each certificate or $5.00 for each decal.
Overseas Stations: CBARC no longer accepts IRCs for any payment.
No other forms of payment other than those shown above will be accepted.

Please allow 10 weeks for delivery of certificate or decals
Mail application and payment to:
CBARC Route 66 Certificate
P.O. Box 3788
San Bernardino, CA 92413
Certificate/Decal Application

"CLICK HERE"
NEW THIS YEAR !! WE NOW OFFER COMMEMORATIVE COFFEE MUGS BY KB3IFH QSL CARDS
PLEASE NOTE:
The host club Citrus Belt Amateur Radio Club (CBARC) has given permission to KB3IFH QSL Cards to offer and sell Route 66 On The Air commemorative coffee mugs this year. CBARC is not associated with this company in anyway, only to allow sale of their products.
Below is the webpage link for placing an order with this company. They create and ship the product directly to those that order. Any complaints or order issues must be made directly to the company. CBARC cannot be held liable in any way for defective items and any other issues with the company.
please "CLICK HERE" for their website to order