and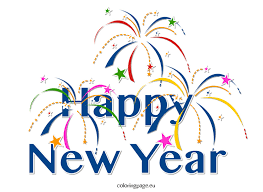 The CBARC Club Facility will be closed on
Wednesday December 23rd and 30th for the holidays.
Please note: The VE Testing Session scheduled for
                            Saturday December 19, 2020
has been CANCELLED. They will resume in January 2021
______________________________________________________________________________
ROUTE 66 2021
Mark your calendar for next year's event
 September 11-19
any Route 66 issues, please use this email: route66ota@yahoo.com
If you want to apply for a certificate or decal for 2020
they are found under
2020 Route 66 On The Air tab on main page.
Then click on Certificate/Decal Guidelines and Application
______________________________________________________________________________
CLUB OPERATIONS (UPDATE  7.14.2020)
We have resumed the normal club operations as of 7.1.2020. Club meetings will be at their normal dates and times. Please be aware that if you plan to visit the club, you must go through "Health Screening" provided by Patton Hospital. I am asking that you arrive 30 minutes prior to each event so to be able to do the health screening.

Come to the club

FIRST then you will escorted to the health screening area.

DO NOT

go to the screening area first.
If you have any questions, please contact me at w6jjr@w6jbt.org
VE TESTING UPDATE
We have resumed VE testing on the normal third Saturday of each month at 9:00 am. Same conditions as shown above, however if you plan to attend you must email the VEC Moe DeLeon, at kk7kc@w6jbt.org to be put on the list.
______________________________________________________________________________
TECH NET and BLOG
Each weekday morning we have the "Tech Net" held on our two meter repeater from 7:00 am to 8:00 am. This net is designed to bring local hams together and talk of radio issues, new products, questions and answers about everything "ham" related. It also can be reached on the Echolink side of the repeater under W6JBT -R.
Accompanying the daily 7:00 am Technet, is a blog, CBARCtechnet.com. It captures the day's discussions in an easy-to-read web page. The blog contains questions asked, answers given and hotlinks to any websites that are included in those discussions.
The blog contains daily announcements regarding testing sessions, upcoming breakfast meetings, contests, club meetings and general local and regional events. In addition, it is easily searchable via the search box displayed. The daily solar report is also included. There is downloadable information and tips-and-tricks for both newbie and seasoned hams.
---
2020
ROUTE 66 ON THE AIR
COMMEMORATIVE COFFEE MUGS and OTHER ITEMS 
"CLICK HERE" for link to  KB3IFH QSL CARDS

You can still order 2019, 2018, and 2017 merchandise so click on the link above to check it out.
---
updated 11/17/2020