MARK YOUR CALENDARS
THE 25TH ANNIVERSARY OF THE ROUTE 66 SPECIAL EVENT FOR SEPTEMBER 7-15, 2024
UPDATES FOR THE 2023 ROUTE 66 ON THE AIR EVENT
We have started to process the certificates and decal requests, please allow up to 10 weeks for delivery.
W6O and W6W were NOT part of this years event. W6O was being used by another group for a different event.
For all Route 66 Questions, please ONLY use route66ota@yahoo.com. Do not send questions to CBARC Club President as currently that email is not working correctly.
This years Route 66 event is dedicated to the memory of Dr. Jerry Conover, NE7I (sk)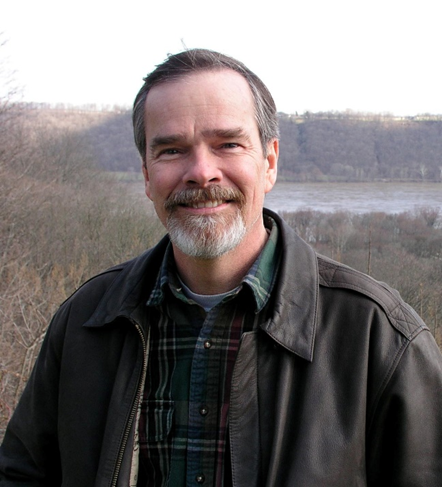 Dr. Jerry Conover, NE7I, an organizer and creator of the Route 66 on the Air special event, passed away in August 2022.
When Route 66 OTA was created, he was a professor at Northern Arizona University in Marketing, as well as president of the Northern Arizona DX Association. Later he moved to Indiana where he headed up the marketing research department at Indiana University.
Jerry held two PhD.'s, one in Marketing and the other in Experimental Psychology.
In 1999, Jerry and several other NADXA members wanted to create a special event for the club members to become more radioactive. After much discussion it was decided that a Route 66 themed event might be fun since Flagstaff is located on the historic highway.
We thought we might be able to get participating stations along Route 66 from Chicago to Santa Monica, but which locations?
Jerry suggested, for the first year, we use all the places mentioned in the song "GET YOUR KICKS ON ROUTE 66". . And thus creating a major special event with a worldwide following, thanks to the suggestions and fine tuning of our friend, and president, Jerry Conover, NE7I (sk)
____________________________________________________________________________________________
To answer some of the most asked question ……
Date: September 9-17, 2023
Time: Start: 0001 Z September 9 End: 2359 Z September 17
Purpose of Event: Is to commemorate the history of the "Mother Road" connecting the east and west areas of the US.
Simple Rules: Follow all 20 stations and contact their 1×1 callsigns (W6A-W6U excluding W6O), they will be on the air as much as possible. Each station has their own schedule and are on the air as operators are available and bands allow. Please understand that each station cannot be on the air 24/7.
Certificate and Decal: You must work at least one station before you can request either item. Then fill out the application found on this website completely. There is no time limit for your request however we would appreciate it if you would make your request in a timely manner. When requesting, please allow 10 weeks for processing and mailing.
On air station exchange: Normally you will simply give callsign and any other info that each station is requesting. Each station may ask for different info. Please take the time to listen to find out what the exchange will require. Please do not "rag chew" during event as other participants want to make their contacts too.
Logs: If requesting a certificate, you do not need to send in a log, simply fill out the certificate request application available on this site.
History: This is the 24th year of the event
Please click the Route 66 tabs on the top of this page for more detailed information
Additional questions or comments, please use this email: route66ota@yahoo.com